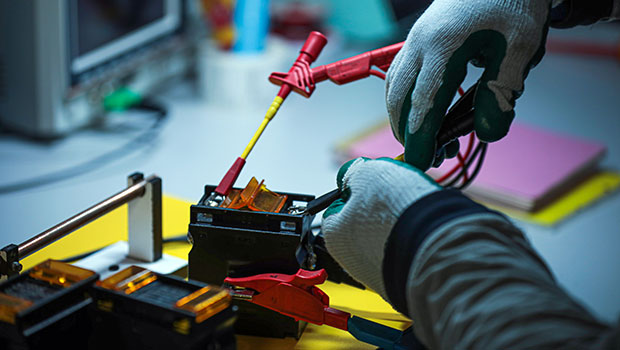 About

Epic Electric

Epic Electric Service Corporation is celebrating over 25 years of providing high-quality, reliable commercial electrician services to industrial locations, retail stores, manufacturing plants, restaurants in Kansas City Missouri. Whether it be for indoor or outdoor lighting including parking lot lighting, commercial generator installation, renewable energy sources including solar panel installation, fiber optic cabling and wiring installation we continue to provide meet the growing needs of our clients. And we have the delivery equipment as well to our clients with both large and small loads. If you need a commercial electrician in the Kansas City Missouri Metro Area, give Epic Electric a call today.
Why

Choose Us

Established in 1992, Epic Electric Service Corporation is a leading commercial electrician company providing electrical installation and repair services in the Kansas City Missouri Metro Area. Celebrating over 25 years of service, Epic Electric provides these commercial electrician services to both commercial, industrial, retail customers throughout the Kansas City Metro including both Missouri and Kansas.

We provide professional commercial electrical services to a wide variety of businesses, from single stores to office buildings. Whatever your commercial electrician needs are, we are the one to call in and around the Kansas City Missouri Metro Area. We are fully licensed, bonded and insured and can efficiently and effectively handle all of you commercial electrician needs.

Let's face it: A stable electrical system is an essential component of everyday life. We depend on electricity for so many of our run-of-the-mill tasks; without it, we'd be lost. So when electrical problems occur in your place of business, the last thing you should do is try to repair them yourself. Fortunately, Epic Electric offers comprehensive electrical repair services in the Kansas City Missouri Metro Area designed to get your electrical systems up and running again. We're equipped to fix and replace faulty wiring, electrical outlets, switches and panels, electric cables.